Ms. Homaira Rahman was murdered last Fourth of July near her Vienna, Virginia home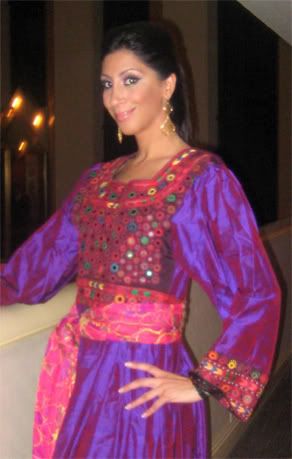 Dear Homaira jaan,
Words cannot describe the immensity and toll your abrupt departure from the graceful life you lived on your family, our community, and all of humanity. The outpouring of grief and profound agony experienced by us stretches beyond the imagination and serves as a reminder again at how much you meant to everyone around you. Although not always showing you our appreciation and blessings in your kind deeds, we are here perhaps too late to tell you that we pain collectively as a conflicted nation again over your tragic and sudden loss. Your zealous self-determination to do good in this world along with your zestful persona at such a young age channeled energy and radiated light to countless numbers of people young and old. These are just a few of the hallmarks—among the many—that will be lost but forever cherished even when our tears are dried passed the mourning passage of time.
We commemorate your life, your astute dedication to the development of your mental faculties, your endless giving spirit, and everlasting desire to help those in need. These are remarkable characteristics distinguishing you as a great Muslim, Afghan, and American. You will be remembered as the embodiment of a caring and decent human being something you achieved at twenty-five years of age.
Homaira jaan, you were born and raised in America yet you exuded so much love for your
Afghaniyat
. Your tremendous contribution to charitable causes, the cultural advancement of fellow people, and your commitment to the empowerment of peers are elements of a high-minded noble and true role model.
Tonight and many nights since the tragedy that ripped you away from your loved ones, I am cascading in pool of tears reflecting on your commendable accomplishments in such a short-time. How did you do it? Will there be another of you? I do not know how you did it but know for certain that you were one in a million not to be replaced.
It is with much pride that I regard you as an honorable and fine Afghan-American. Although I may not have been your sibling, you were and always will be a person that I will highly admire and respect as a sister and friend. My dear sister, I just had to tell you that I will miss your remarkable beauty, your kindness, and innocent soul as it departs us and makes its way into God's paradise.
With much love,
Nemat Sadat
Cambridge, Mass.